Streaming services are now the most prominent source of entertainment. According to research, online video platforms have more than 2.3 billion users worldwide, and Netflix continues to be their champion, with an impressive 232.5 million paid subscribers. To meet the demands of such a large number of people, the network needs to offer a variety of content that caters to the widest range of tastes and cultures. That's why it currently provides more than 3,600 movies and over 1,800 TV shows. Not surprisingly, it's hard for the average user to stay up to date with all of the platform's offerings and choose content that's actually worth seeing. Luckily, we're coming to the rescue with a full list of the best Netflix shows to watch today.
How Much is Netflix Today?
Before we get to the main point of our article, which is a list of the best shows currently available on Netflix, we wanted to remind you how much it costs to subscribe to the platform. The company has made a number of significant changes to its pricing policies over the past few years, so as with its content, it can sometimes be difficult to stay up to date with what it has to offer.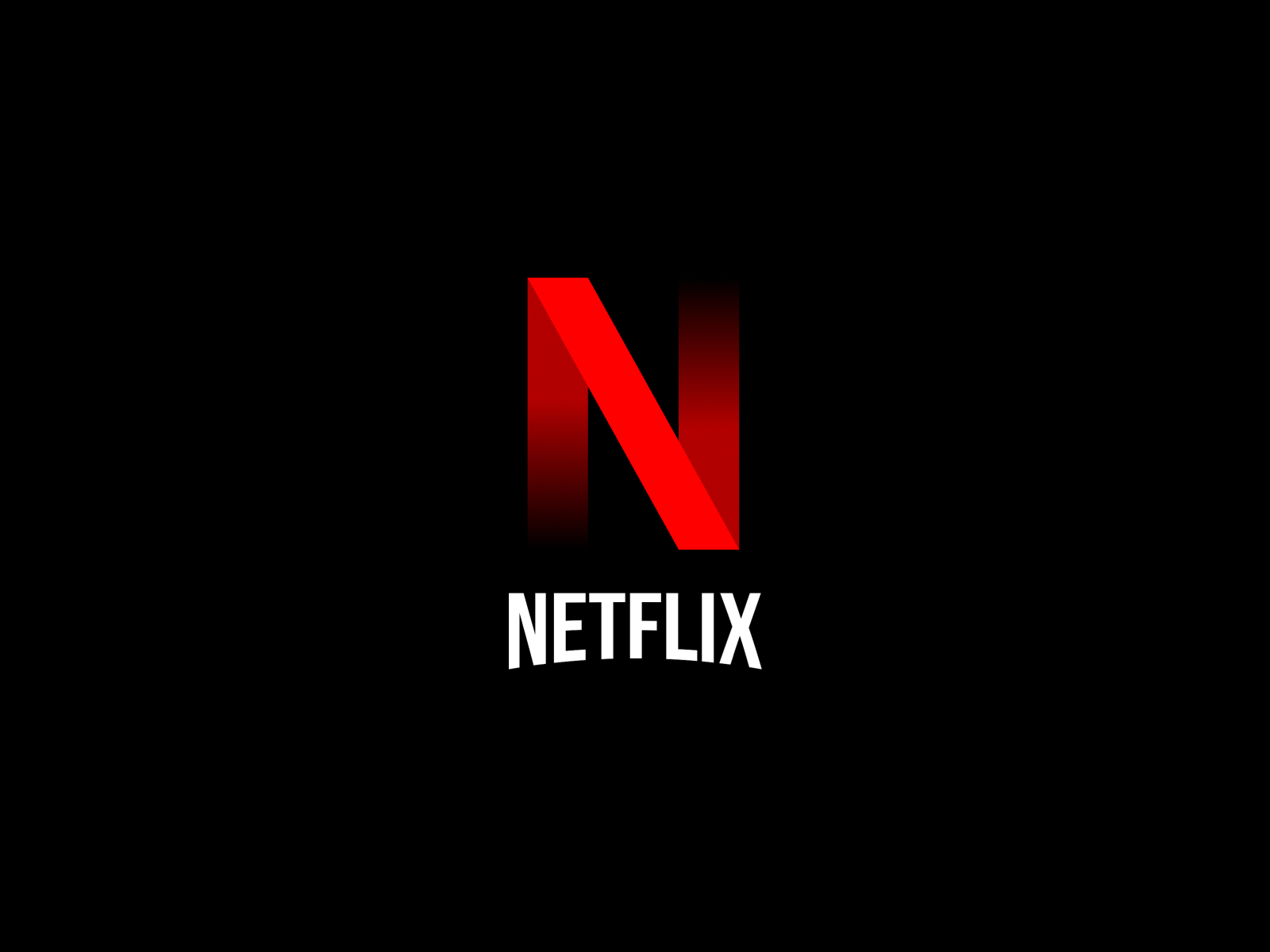 Netflix offers 4 subscription plans:
Basic with Ads – $6,99
Basic – $9,99
Standard – $15,49
Premium – $19,99
Apart from the presence of ads, these plans differ in the quality of video in which the shows can be played, the number of accounts that can stream simultaneously, and the ability to download videos and movies for later offline viewing.
Get Free Netflix on CashYea
As you can see, unfortunately Netflix is no longer as cheap as it once was, especially if you want to be able to enjoy it without ads. And given that most people subscribe to more than one streaming service, the costs can add up quickly.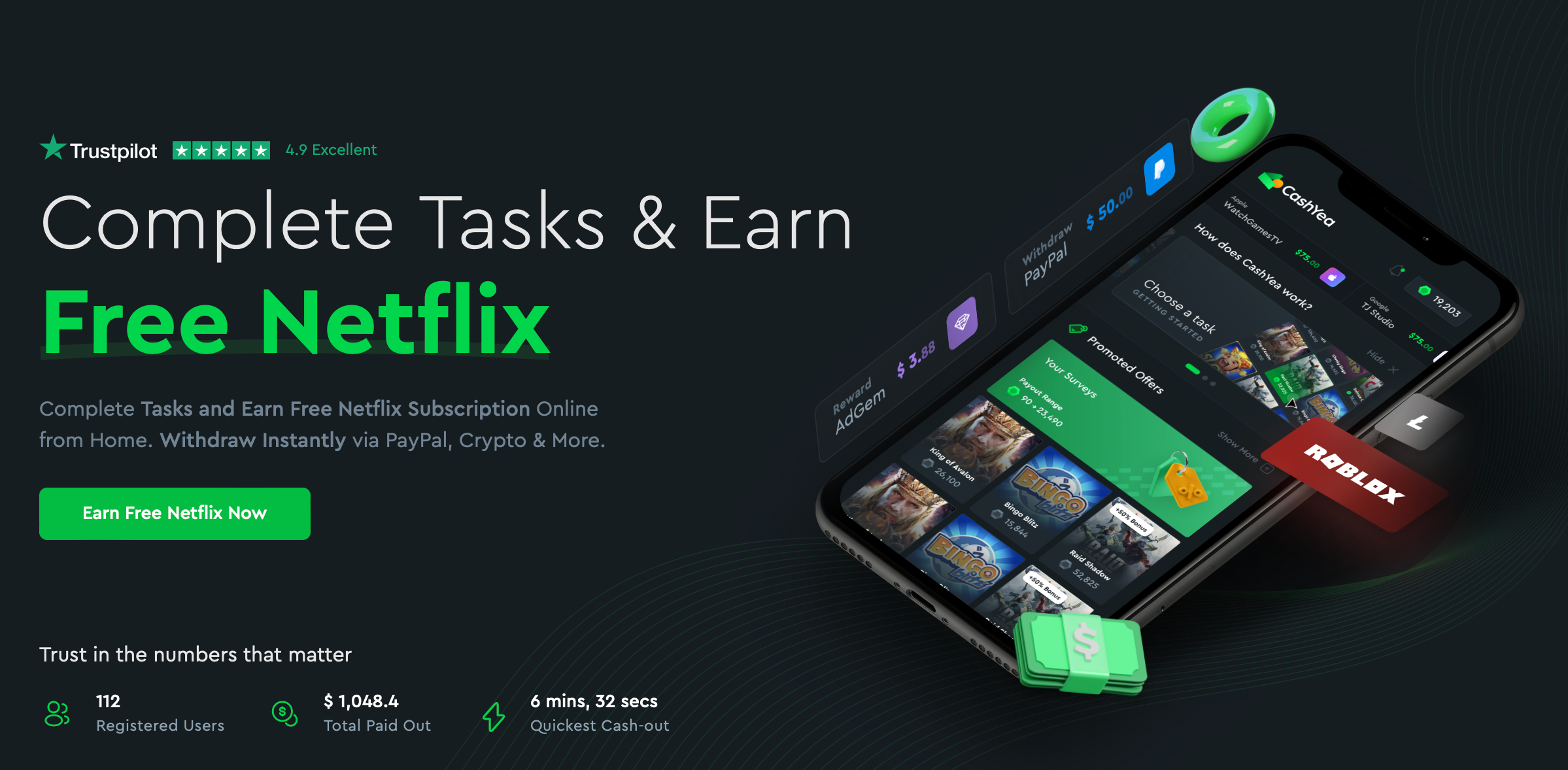 Fortunately, there are sites like CashYea that allow their users to get free accounts on various platforms including Netflix. All you have to do is register an account, complete a few simple tasks, and then cash out the Gems you have collected in exchange for various rewards. Apart from a Netflix subscription, you can also obtain things like Fortnite skins, stock photos and Prime Memberships!
The 11 Must-Watch Shows on Netflix
Now that we've clarified the financial matters, it's time to get down to business. Below you will find a list of the best series currently available on the platform (in the vast majority of countries). Many of them have conquered Netflix in recent months and broken viewing records one after another. However, we have done our best to include options that went a bit under the radar. Everyone will find something for themselves.
Stranger Things
For starters, an entry that probably won't surprise anyone, but just because it's popular doesn't mean you can overlook it. Stranger Things is an American Netflix show that premiered in 2016 and is based on a beloved comic series. The story is set in the town of Hawkins, Indiana, which is a product of the imagination of the show's creators, the Duffer Brothers. There, five teenagers accidentally discover a passage to an alternate reality called the Upside Down, and later have to deal with the consequences of that. Over the years, the series has gained somewhat of a cult status among various generations. Viewers worldwide are always eagerly awaiting its continuation. So far, the series has lived to see 4 seasons, and quite recently it was renewed for a fifth and final season.
Bridgerton
Bridgerton is probably Netfix's second most popular series at the moment, right after Stranger Things. It premiered in 2021 and has since lived to see two seasons, a spinoff and a confirmed third season. It is a historical romance set in Regency-era London. The plot focuses on the Bridgerton family, whose members get caught up in various affairs and flings. If you crave a fun love story (with a touch of spice), this is definitely the right production for you. Plus, we must admit that in this case Netflix really outdone itself in its attention to detail. The costumes and set design of the series look truly amazing.
You
You is an American crime series that first appeared on a US television network in 2018. However, it actually didn't become a hit until 2019, when it arrived on Netflix. It was then watched by viewers from all around the world, who were immediately drawn into the story of Joe Goldberg, a bookstore manager who becomes dangerously obsessed with the women in his life. It's a fantastic, gripping murder mystery series that has run for four seasons and has already been renewed for a fifth one. If you haven't yet had a chance to experience the story of Joe and his lovers, do so today.
Sex Education
Unlike You, Sex Education has nothing to do with crime or mystery. It's a Netflix-produced British comedy series whose main character is teenager Otis Milburn, the son of a sex therapist. When it turns out that his peers have virtually zero understanding of human physiology and safe sex, the boy is persuaded by his friends to open a school sex therapy clinic, where he will counsel his classmates. As a result, many funny situations arise, which are intertwined with real dilemmas and problems of young people. But don't be fooled. Although Sex Education is a series mainly about teenagers, there is something in it for everyone. No wonder tons of people are waiting for the fourth season, which is set to premiere this year.
The Crown
This time we have something perfect for any history fan. Plus, if you've ever thought to yourself that you'd like to delve into the subject of the British monarchy, then The Crown is perfect for that. The series premiered in 2016 and has so far received five seasons (with the sixth set to come out this year). The entire story revolves around the life of Queen Elizabeth II. Viewers can watch her ascend to the throne, raise her children and serve as British monarch. It's a truly fascinating story that gives us a glimpse into the life of the world's most popular family. In addition, The Crown is a particularly interesting series due to the fact that its main cast changes every two seasons, given the need to show Elizabeth at different stages of life. It's hard to get bored with something like this.
Squid Game
This Korean hit won the hearts of viewers from around the world in 2021 (to this day, it is Netflix's most-watched series). Squid Game is a brilliant show about a tournament in which poor people compete not only for a huge cash prize but also for a chance to survive. It manages to make you laugh, scare you and squeeze out tears all in the same episode, making it hard to take your eyes off it even for a moment. So if you decide to check out this Netflix series, we guarantee you'll watch the whole thing in one go. Fortunately, it has only had one season so far, hence it won't take you that long. Not to worry, though, because the second season has already been confirmed by Netflix.
Beef
Continuing the Korean theme, we also wanted to talk about Beef, which is one of Netflix's latest hits. The show hit the platform in mid-2023. It was the first production that A24, an Oscar-winning studio, made exclusively for Netflix. The plot focuses on two Asian Americans who met as a result of a minor altercation and now have "beef." What follows is a series of other events that are interspersed with strong psychological themes and comedic moments that always come at the perfect time. If you're looking for a comedy-drama series that will surprise you, Beef is definitely the one. After watching the whole thing, we can definitely say that this is among the best shows on Netflix.
Money Heist
Money Heist is a Spanish Netflix series that has lived to see not only five seasons, but also a Korean spinoff. It premiered in 2017, interestingly not on the streaming platform, but on a Spanish TV network. Only later did the American giant decide to take a risk and buy the series in hopes of opening up more to Spanish-speaking audiences. However, it quickly became apparent that it was not only the people of Latin America who fell in love with a group of criminals who wanted to rob Spain's Royal Mint. After coming to Netflix, La Case de Papel has achieved the status of an international hit due to its fascinating plot and dynamic twists and turns. If you haven't yet had the opportunity, we recommend you get familiar with what this show has to offer.
Dark
Dark is one of Netflix's first non-English-language productions, which premiered in 2017. It tells the story of a German town where one day a boy goes missing. Around the same time, a group of teenagers discover a cave that allows time travel, and suddenly more and more strange things start happening around them. This quickly develops into a very engaging story. Having said that, if you want to start watching Dark, we recommend doing so with a notepad in hand, because sometimes it's really hard to grasp everything. Luckily, by the end, it always comes together into one mind-boggling whole. As we mentioned, the first season appeared on the platform in 2017 and the final one in 2020, making it the perfect series for anyone looking for something to watch that isn't excessively long.
House of Cards
House of Cards is a fictional political thriller telling the story of America's key policymakers. It is actually one of Netflix's first original productions, which premiered in 2013. The main character is Frank Underwood, a sinister congressman who has devised a plan to reach the highest levels of government and will not let anyone stand in his way. The series features not only a great cast but also brilliant intrigues and exciting dialogues that are guaranteed to keep you glued to your seat. So, if you like politics, buckle up, because House of Cards has a whopping six seasons.
The Witcher
The Witcher is a fantasy series starring Henry Cavill, best known for his role as Superman. The plot tells the story of Geralt of Rivia. He is a Witcher, meaning that he underwent a series of mutations as a child and now kills monsters in exchange for cash or some other form of payment. In his adventures, he is accompanied by a number of other characters, such as the bard Jaskier, the sorceress Yennefer and the surprise child, Ciri. The whole thing takes place in a violent land engulfed in war, which requires not only strength but also nerves of steel (which Geralt undoubtedly possesses). The show is based on a book by a Polish author, which also served as the inspiration for one of the most famous game series in the world. If you feel like learning more about the world of The Witcher, do it today.
Conclusions
As you can see Netflix is full of great series just waiting for you to discover them. If you don't have an account on the platform, be sure to visit CashYea, complete a couple of tasks, and get access to a free subscription. This way you will be able to enjoy everything the streaming service has to offer, without any restrictions. Start watching phenomenal productions like Squid Games, Money Heist, or Stranger Things today.