Inflation has become one of the biggest problems of our time. Many countries are dealing with this problem after the pandemic. That's why we must be more careful than ever when we spend money.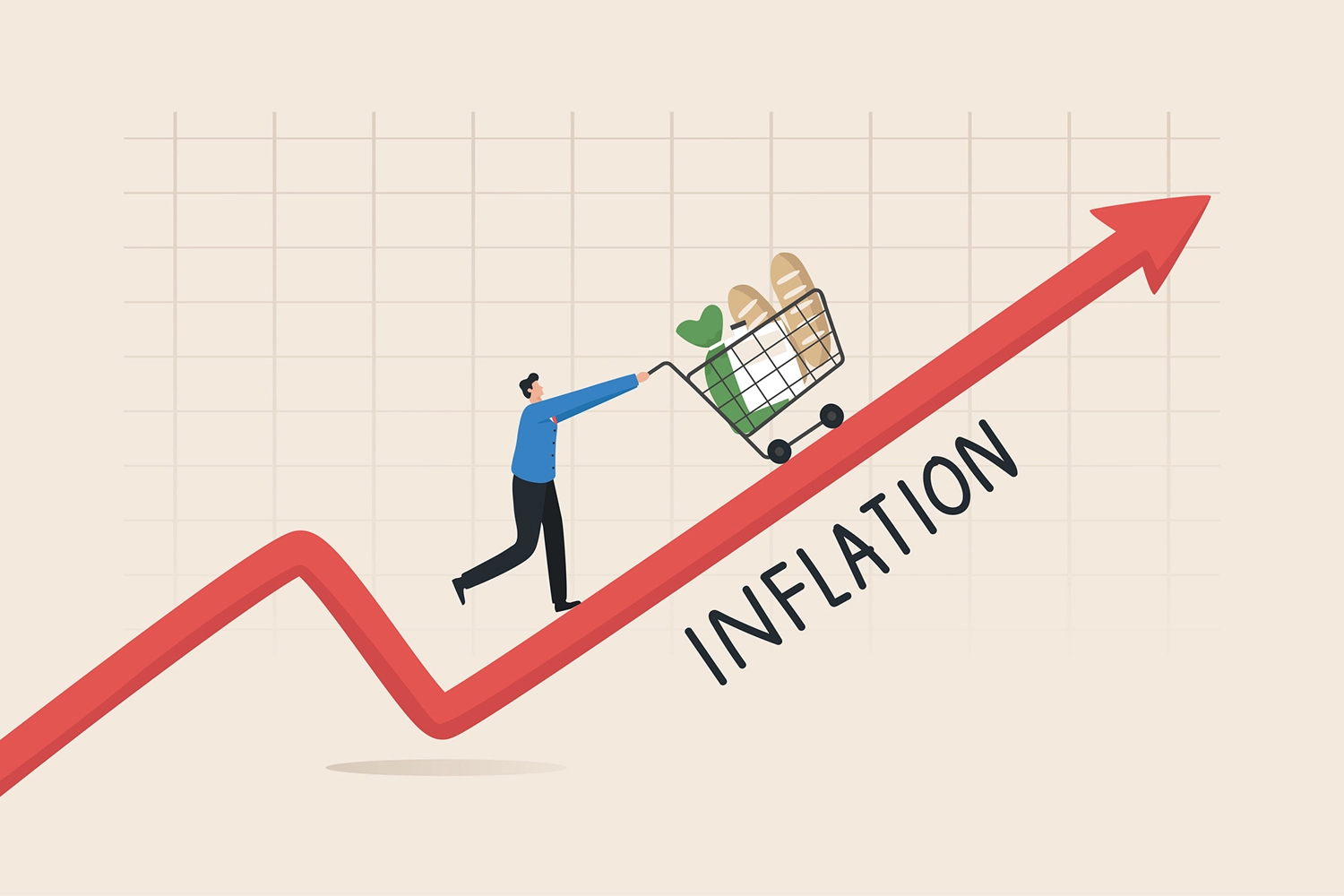 So, money-saving apps for shopping can be a lifesaver. After all, money doesn't grow on trees, and we need to save money, right? This article will try to help you with your everyday purchases. We will talk about shopping apps to save that will be helpful.
Introduction
Money-saving apps are becoming more and more popular day by day. There are tons of great apps that help people to save money. Some apps give you cash rewards, cash back, and free gift cards, or some provide coupon codes that you can use from your grocery stores to your favorite stores.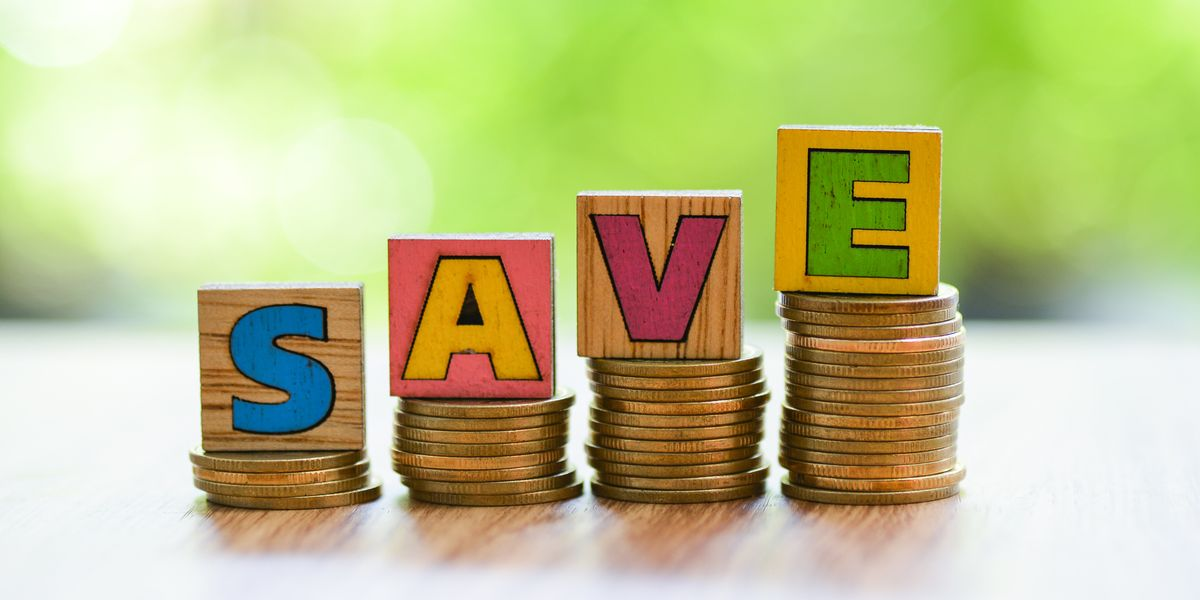 Many apps to save money are available on your mobile phones or tablets. There is a couple of free app in the market. But some of those apps might come with a meager fee.
10 Legit Money Saving Apps for Shopping
As we mentioned, many great money-saving apps are listed on the market. In this part of our article, we have listed some of the best money-saving shopping app that will help you. Let's have a look:
CashYea
CashYea is the first thing that comes to mind when money-saving apps listed. Let's take a detailed look at the beautiful world of CashYea.
CashYea is a free app. You can register for free and join this advantageous world. We are not just a money-saving app. We also give you to chance to earn cash straightforwardly. As CashYea, we provide you some tasks and surveys.
These simple tasks give you gems. By the way, winning 1000 gems from a task is equivalent to receiving $1 in your bank account. This is what makes us different. Because when you earn cash, you can spend them at your local stores for grocery shopping. Making local deals is also a great way to save money.
But if you say that was not enough, you can also get free Amazon Gift Card, Steam Gift Card, Paypal Account cash, Rust skins, CSGO skins, Spotify Premium, Netflix Premium, Bank account, or Cryptos.
With the help of these gifts, you can easily save almost $30 per month. Sound good? Let's take a closer look.

Earn Cash with CashYea
You can earn points on CashYea. For every 1000 points (also called gems), you will get $1. There are lots of ways to earn points. Firstly, you must register with our website, CashYea. Then you can access all the tasks from the "Earn" menu. Then all you need to do is complete tasks. It's that easy. That sound very good, right.
Watching Videos to Earn Points
Watching videos is a way to make extra money with the quick task site CashYea. It may sound like a joke, but it's not. You just sit and watch videos then we will give you points. We can call it short tasks because the videos usually last 10 minutes.
As we said before, this is the easiest way. On the other hand, watching videos can earn you much less than the gem you get from another task because it is easier than the other tasks. But sometimes less is more.
Playing Games to Earn Points
We all love playing games, don't we? Well, what if we tell you that you can earn points by playing games? We are doing this. We offer you to chance to play games to earn money.
You can make money from the highest gems. For example, you could be offered even 8,000 gems, so even $8, to download a mobile game to your phone and advance to level 20.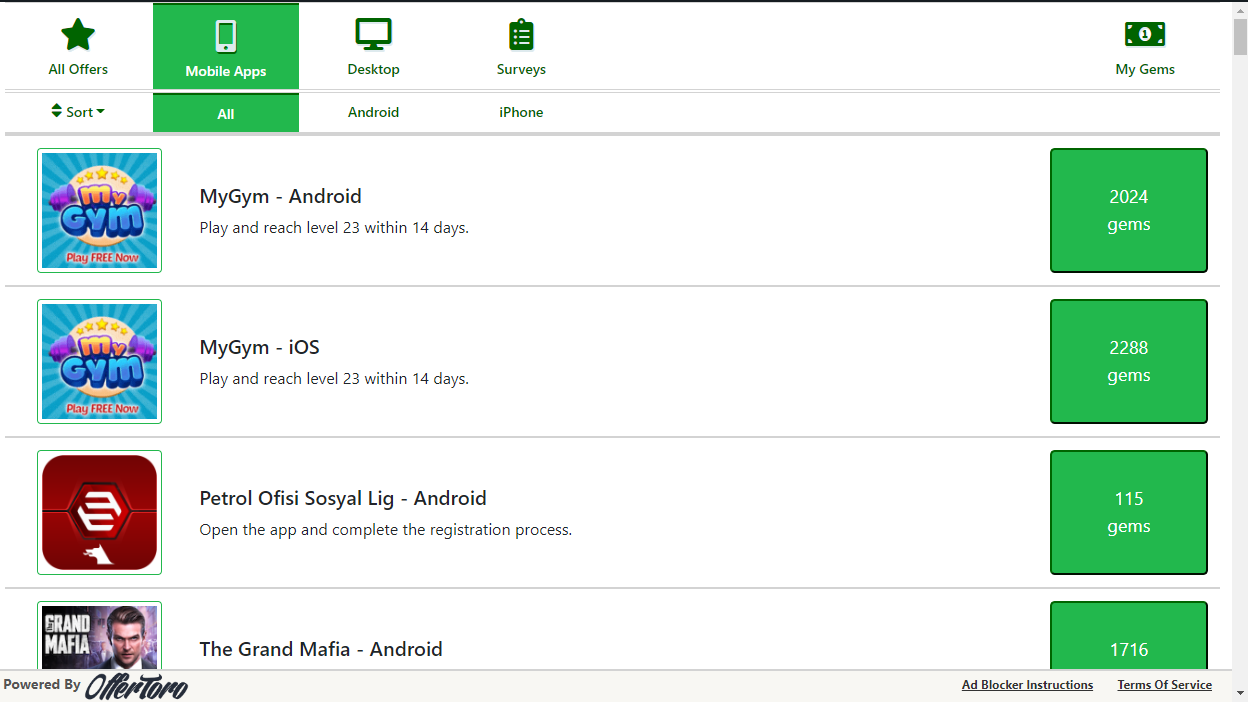 Also, there are tons of games that you can download. If you enjoy gaming, getting paid generously by playing all the games offered is entirely possible. It's like living in a dream.
Downloading Apps To Earn Points
We have mentioned how our site provides you advantages over other sites. You need to download mobile phone or computer applications to reach these advantages.
You can earn lots of gems by just downloading the applications available for your IOS or Android mobile phone one by one. And then we will give you points and gems.
Registering on Websites To Earn Points
One of the tasks to earn points is registering on websites. After you complete your registration, your gems will be instantly transferred to your account. You can be sure that we will not keep you waiting for a long time.
Watching Ads To Earn Points
If you have spare time, you can earn money by watching advertisements. This is one of the quickest ways to make money. Because we love our customers. This is as easy as a piece of cake.
Spend Money to Earn Points
In CashYea, you can earn money while you are spending them. Yes, you heard that right. We will give you money after you have spent them For example, you might need to shop online or through grocery shopping apps. You have the chance to win thousands of gems with your first buying by signing up for such a mobile application.
Doing surveys to earn points
Taking surveys is one of the easiest ways that we provide you. When you visit our app or website, you can find dozens of various surveys. After you complete these surveys, we will give you points (gems), which turn into real-life cash.
As you can see, CashYea is a great way to save money. It may seem like a low amount of money, but with this savings, you can quickly pay your grocery bill.
Checkout 51

The Checkout 51 app is another helpful app for grocery shopping. It is free to use.
You get new discount offers every Thursday morning when you download the app. These offers will be available until next Thursday, and you will get new ones.
So, you can pick any offer that you want. All you need to do is take a photo of your receipt and upload it through the app. That's all. Then you are earning cash back and discounts.
Another great feature of this app is that if you have digital coupons from different sources, you can easily combine them with the offers from the app.
Rakuten (Ebates)

Rakuten app is one of the best apps in the market. You can use it for free. It is basically a cash-back rewards site for your general shopping. They offer you 30% cash back.
When you want to do online shopping at your favorite stores (like Amazon, Hudson's Bay, eBay, Old Navy, Sephora, Home Depot, and more than 2,000 other stores), proceed from the Rakuten app or website to your preferred store.
So, you can earn cash back easily into your Rakuten account. Cash-back offers of 30% or more on Rakuten can make you significant savings.
Target Circle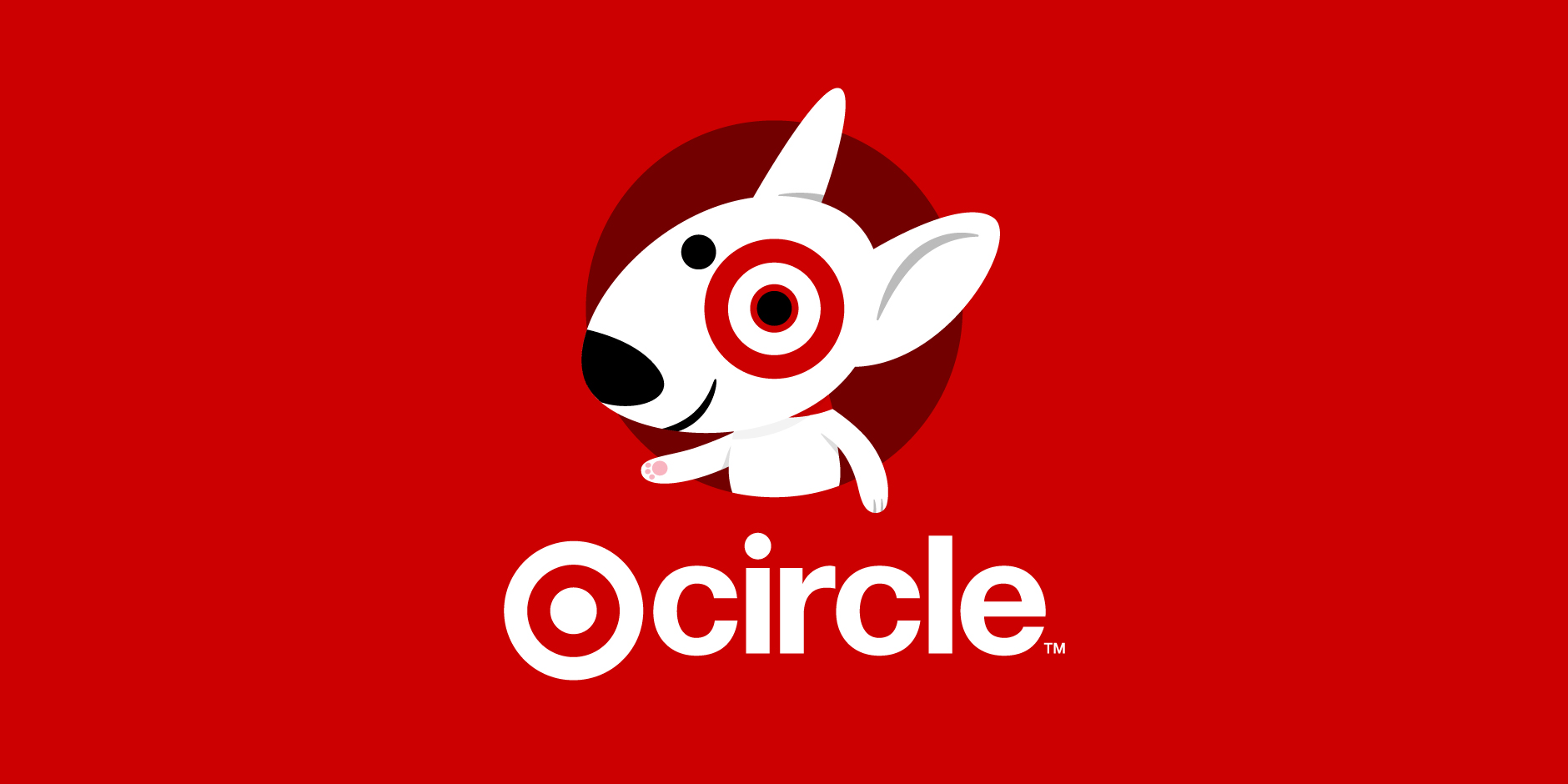 This money-saving app lets you access Target Circle offers and allows you to scan barcodes to add offers while you shop. You'll also be able to cash in on extra offers and easily see their weekly ad deals. The app will also provide other benefits, like the ability to see what items are in stock.
Receipt Hog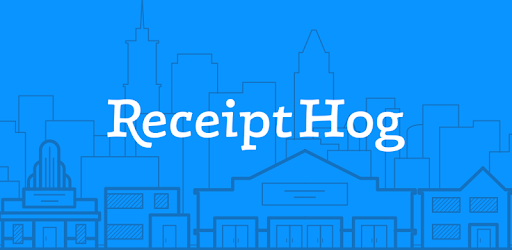 This shopping app is one of the most popular money-saving app. The app doesn't care about the store in which you shop at. It asks you to take a picture of your receipts and rate your experience. There are different tiers of rewards for big box stores, gas stations, specialty stores, grocery stores, etc. You'll also be able to take tasks to earn extra coins.
After you upload your receipts, they will be credited to your account. When you hit 1,000 coins, you can use them for a $5 gift card or get the amount deposited into your PayPal account. If you hit 2,900 coins, it turns into $15. 4,300 coins turns into $25 and 6,500 coins turns into $40.
Vouchercloud

Vouchercloud is UK's leading money-saving app for shopping. Suppose you're looking for free delivery codes, student discounts, restaurant and takeaway discounts, or money-saving deals on holidays, fashion, beauty, and much more. In that case, you'll find plenty of ways to save.
The Coupons App

The Coupons App is a free couponing app available for Android and iOS. But the app isn't exclusively for grocery coupons; you can save money on groceries and everyday shopping.
Also, the app connects with hundreds of major retailers and lets you search, save, and use coupons from your mobile phones. You can also look for the best deals and enable notifications to alert you when a nearby retailer has couponing opportunities.
Ibotta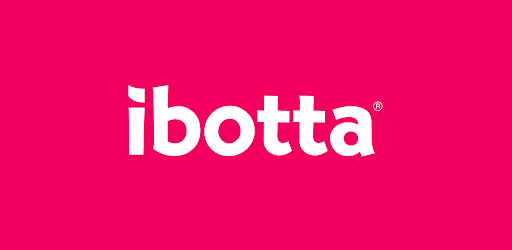 Ibotta shopping app is another way to earn cash-back rewards for buying specific things. The app is not just based on groceries. You can also find categories like travel, entertainment, health and beauty, and sports.
Ibotta also lets you link store loyalty cards to your account. In this way, you can also use the card's advantages. These store loyalty card links work at over 100 stores, including Hannaford, Meijer, and Wegmans.
Fetch Rewards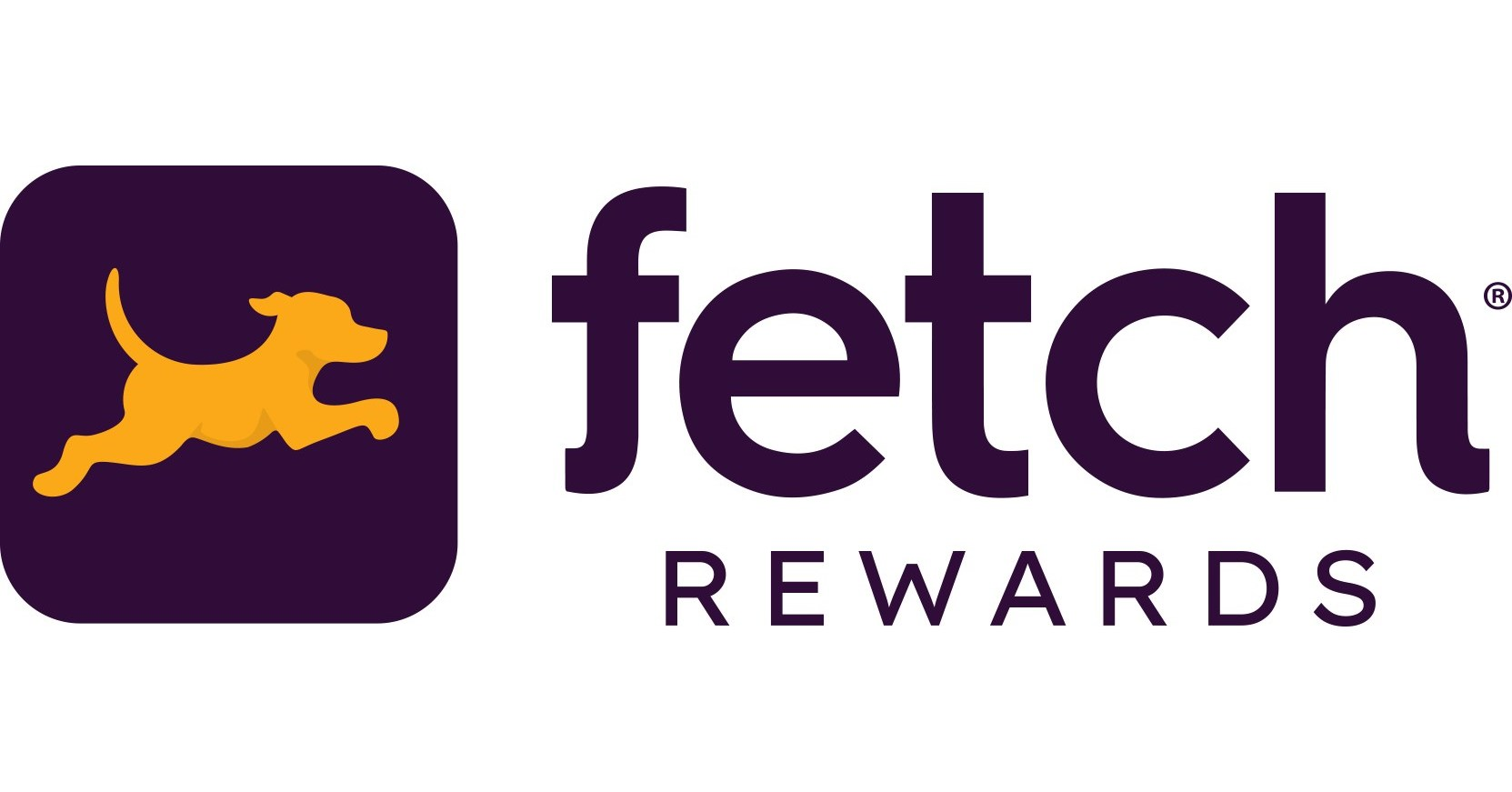 The Fetch Rewards app is straightforward to use. You earn points by taking photos of your receipts. With this function, you can say that it is identical to Receipt Hog. But it is more straightforward. For every receipt, you will get a minimum of 25 points, and qualifying items listed on the app will earn you more.
You may change points for a gift card when you have enough points. The app has dozens of retailers to choose from — even Visa gift cards are available.
Moka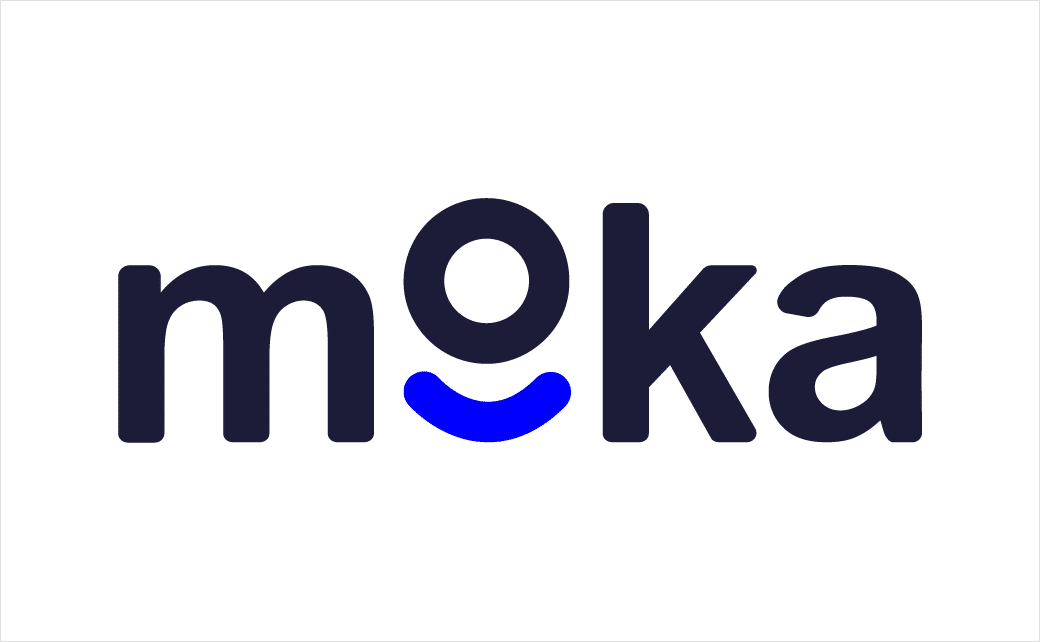 Moka is one of the best automatic investing apps available in the store. When you make purchases with your credit or debit card, Moka will round up your purchases to the nearest dollar and save/invest the change. For example, if you get yourself a cup of tea for $5.25, Moka will round it up to $6 and invest the $0.75 automatically.
Your funds are invested in different portfolios using low-cost ETFs, and Moka helps you to save and invest.
Which Shopping App Has The Best Discount?
There are lots of apps for shopping. Every app has different features. Discounts are usually the common feature of all of them. For example, if you are looking for grocery shopping, you can use Target Circle or Checkout 51. If you are looking for entertainment, you can use Ibotta.
This depends on you. With the help of our list, you can easily find the best price shopping apps for yourself.
How Can I Save Money While Shopping?
Saving money is an essential thing these days. When you are spending money, you can also save them for your future.
With the help of money-saving apps, you can save money while shopping. You can use coupons, find discounts, get cash back, and even earn cash with the app offers cash (CashYea) while shopping online.
Is There an App That Automatically Saves Money?
Of course, there is an app that automatically saves money. You can use the excellent app called Moka App for this. With the app's help, you can invest and earn more money.
You can also use Rakuten to save money. The app gives you almost %30 percent of your spending as cash back. You can use Rakuten on the websites like Amazon, Hudson's Bay, eBay, or your favorite drug store app.
Final Verdict
Saving money also means saving your future. That's why we need to be much more careful when spending money. Because it's easy to consume and hard to earn. Money-saving apps are handy in this regard.
Last but not least, you better use CashYea to save money. With all the benefits CashYea provides, we can call this a world full of advantages. Come and join this world without wasting any more time.